Our Winemakers' House
A knowledge
 Vineyard and wine live by the rhythm of the seasons, as well as under the daily attention of our winemakers, which gives the Champagne Cl. de la Chapelle its exceptional taste.


THE 4 SEASONS OF WINE CYCLE
F

r

om pruning to grape harvest, vineyards require specific cares. Producing with respect for environment is a duty for highly renowned AOC (controlled origin) product.
T

his prime concern of our members has been getting stronger in the fifteen last years and falls within the objective of a sustainable development of our activities, from vineyard to winemaking.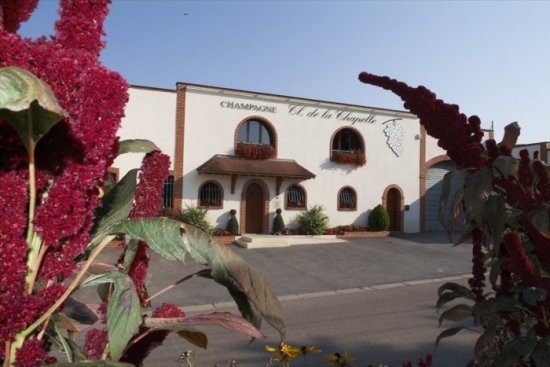 FROM PREPARATION TO table
In the region Champagne, grape-harvesting has always been a handmade task. Harvesting-machine is prohibited. Actually, grapes have to be carried to the pressing spot in perfect condition by reducing as much as possible their manipulation.
 

W

ith intelligence and respect, in the finest tradition of Champagne region, our cellar master knows how to enhance this noble material and give every Champagne wines you will taste its full character. Pressing, first fermentation, assembly (blending), drawing, maturation on lees (at least 15-year ageing), riddling

, then

capping

and

labelling

, are the various stages of Champagne production.

 


W

hen you choose Cl. de la Chapelle's Champagne wines, you are sure you'll offer your guests a product of constant quality and have a pleasant time.